What's more romantic than a wedding on a mountaintop at sunset? Whispering vows in a waterfront gazebo? Perhaps you want to start your life adventure with your partner aboard an historic sailing ship.

There are so many ways you can create your dream wedding on Mount Desert Island, one of the most beautiful destinations in the world. Dotted with picturesque New England villages and home to Acadia National Park, it's ideal for an extended celebration for both you and your guests.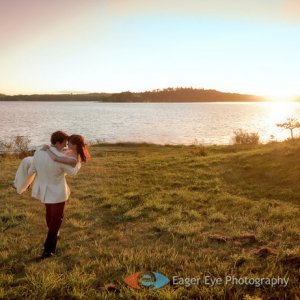 Start with your fantasies about the perfect spot for your ceremony. White-steepled churches, grand old inns and rolling lawns are all options. Acadia National Park itself can provide a breathtaking setting; all you need to do is obtain a simple permit from the National Park Service.
And how will you make your entrance? By horse-drawn carriage? By boat? By antique car? All possibilities.
A highlight of your reception on Mount Desert Island is sure to be the food. If your wedding is going to have casual undertones, then ask your guests to tie on their lobster bibs and join you for an authentic Maine lobster bake, with New England clam chowder, steamers, corn on the cob and lobster, of course. You might even feature one of Mount Desert Island's award-winning local brews. If your reception will have more sophisticated flair, let a Maine chef devise a menu featuring the best of ingredients sourced from local farmers and fishermen.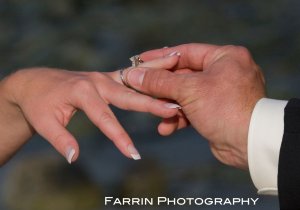 Your family and friends will love spending time on Mount Desert Island. Acadia National Park, home to the tallest mountain on the U.S. Atlantic coast, has such great biking, hiking and sightseeing that they'll want to come back for their own vacation! Both inside and outside of the park, Mount Desert Island offers many outdoor, cultural and culinary activities. Whether your guests golf, take a kayaking trip or spend the morning trying to get a perfect shot of a lighthouse, they'll thank you for choosing MDI for your wedding.
Dream weddings have a long list of pragmatic requirements, though. Mount Desert Island satisfies here as well. There are ample accommodations ranging from large inns to private homes for rent. You will also be relieved to find talented caterers, photographers, DJs, musicians, salons, florists and designers. They will all help you find your fairytale on Mount Desert Island.
Additional Resources
Wallace Events
207-667-6000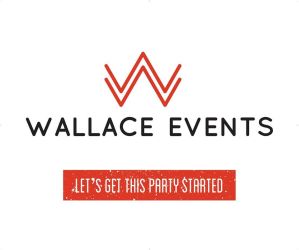 When preparing for your wedding, whether it is small or a complex multi-day event for thousands of people, we can help. Our goal is to provide you with the highest level of customer satisfaction and to make your event a success!