The Visitor Center is open Monday - Friday, from 9AM to 5PM. Acadia Weekly and Annual Park Passes are available.
Acadia Chamber Presents: 11th Annual Wine Tasting


---

Seal Cove Auto Museum Presents: Cars and Coffee – Grand Finale


---

Wendell Gilley Museum Presents: Fun with Feathers


---

Southwest Harbor Public Library Presents: Multi-media Family Show "King of Ragtime: The Story of Scott Joplin" with Steve Costanza


---

Acadia Chamber Presents: 25th Anniversary Oktoberfest!


Island Arts Associations' Oktoberfest Craft Fair


---

Island Arts Associations' Oktoberfest Craft Fair


Climate ambassadors want to educate, empower others


---

Somesville Library has a new director


---

Public hearing set for short-term rentals, long-term rentals tabled


---

Trenton Elementary welcomes new music teacher


---

Conners Emerson holds forum for new building


Road work to begin October 11, 2022 on Park Loop Road at Acadia National Park


---

Remembering Southwest Harbor Fire 5 (Ret) Captain Harold Hall


---

Welcome to the Chamber!


---

Bar Harbor Wealth Management Accepting Applications until September 16 from Mount Desert Island Nonprofits for Hattie A. & Fred C. Lynam Trust Grants


---

Acadia National Park celebrates 30th anniversary of its Artist-in-Residence program in 2023


Come Prepared For A Busy Holiday Weekend


---

Road work to begin October 11 on Park Loop Road at Acadia National Park


---

Acadia National Park Advisory Commission meets in-person Sept 12

Ads from our members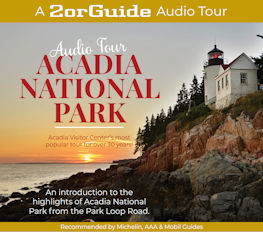 The Quietside of Acadia
Mountains rising from the ocean, forests stretching to granite cliffs, lakes nestled in glacial valleys, crashing surf on a rocky shoreline. It is little wonder that nearly three million people come each year to Mt Desert Island (often just called "MDI") to enjoy Acadia National Park. So, how can an island that hosts millions of people have a quiet side?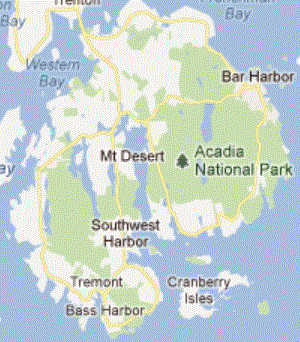 MDI is roughly circular with a fjord, Somes Sound, through its center that nearly cuts it in two. Acadia covers just over half of MDI, about a third of the park is west of the sound.
Most tourists to the island head to Bar Harbor on the northeast coast, which is home to several large hotels and is a popular stop for cruise ships. Tremont and Southwest Harbor are the principal towns on the west side of MDI. First settled by fishermen, the towns retain their maritime heritage boasting healthy fishing fleets and myriad boat yards.
Although less traveled than the east side, the Quietside of Acadia offers plenty of services for visitors, as this website shows. We invite you to browse the site to learn about Acadia National Park and our community. Or better still, come for a visit and enjoy Acadia away from the crowds.