Six out of ten pet owners consider their pets to be family members, according to the U.S. Pet Ownership and Demographics Sourcebook (2012). It's no wonder, then, they don't want to leave home without them. And, with the number of households in the U.S owning either a cat or a dog in excess of 79 million, there is a lot of demand for pet-friendly vacations. Mount Desert Island is one such vacation spot.

Do you and your dog love the outdoors? Acadia National Park offers over 100 miles of hiking trails and 45 miles of carriage roads that allow you to enjoy vistas of mountains rising from the ocean and lakes nestled in glacial valleys. You—and your furry companion–can smell the pine forests and listen to the crashing surf on a rocky shoreline as you explore.

You'll also find plenty of lodging that will truly accommodate both you and your pet! Inns, motels, cottages, and other vacation rentals in various price ranges are pet-friendly. When making your reservation, be sure to inquire if there any size restrictions for pets or related cleaning charges.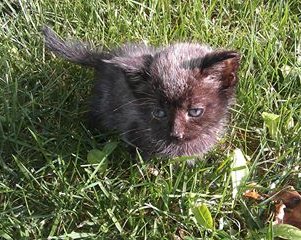 You can also camp with your pet. Some private campgrounds welcome pets as do both of the National Park campgrounds on the island, Blackwoods and Seawall (although the park campground on Isle au Haut does not). And you don't have to forego dining on some of Maine's traditional treats. Many of Mount Desert Island's eateries, serving everything from steamed lobster to seafood chowder to blueberry pie, offer outdoor seating where pets are allowed.
If you've traveled with your pet in the past, you know there will be restrictions and concerns, as with any destination. Please be aware of the requirements for waste removal, for keeping your pet under control, and for assuring your pet's welfare.
For example, it is unlawful for any dog, except a hunting dog, to run at large in Maine. In addition, Acadia National Park has its own restrictions. All pets must be leashed and attended or otherwise physically restrained at all times. By keeping your dog on leash, you shouldn't have to worry about the risks of exposure to porcupines and sick or rabid animals.
There are also certain areas where pets are not allowed, including Sand Beach, Echo Lake Beach, the Wild Gardens of Acadia at Sieur de Monts, public buildings, lakes that are public drinking water supplies, and ranger-led activities (service dogs are exempted). In addition, there are hazards associated with pets encountering park wildlife.
Responsible pet owners understand the risk of leaving their animals unattended in vehicles. When you want to take an adventure that your pet might not enjoy or be welcome on, there are kennels that offer day boarding. As you spend time kayaking, whale watching, or biking, you'll know your dog is comfortable in a shaded play yard or your cat is safe in her own kitty condo. And, in case of emergencies, there are veterinarians on the Island as well as in nearby Ellsworth.
No doubt, traveling with a pet requires a little extra planning. Just as parents plan special activities for their children, take care in selecting the hikes and other activities you choose. That effort will ensure a safe and memorable vacation for the entire family.
Additional Resources