The Visitor Center is open daily, 9-5.
The Barn Arts Collective Presents: Daily Morning Gathering


---

ArtWaves Presents: Explore Drawing Materials & More


---

ArtWaves Presents: Figure Drawing


---

Bass Harbor Library Presents: Tremont Historical Society Presentation


---

ArtWaves Presents: Art for Tweens ages 4-6


Wendell Gilley Museum: "Abundance of Riches" Exhibit by Andrea Rich


---

Acadia Repertory Theatre Presents: The Velveteen Rabbit


---

The Barn Arts Collective Presents: Pinnochio


---

Coda Presents: Brian Kupiec and Bill Haynes


---

Acadia Repertory Theatre Presents: Bus Stop


Acadia visits nudging up


---

Playground hits target


---

Main Street design contract is awarded


---

In pictures this week


---

Society holds 87th meeting


Summer Extravaganza Promises Fun Family Activities


---

Welcome to new Chamber member ArtWaves!


---

Letter to the Community from Elsie Flemings, Executive Director, Healthy Acadia


---

Bar Harbor Bank & Trust Presents Golf Tourney Proceeds to Beneficiary


---

Seal Cove Auto Museum's Murder Mystery Dinner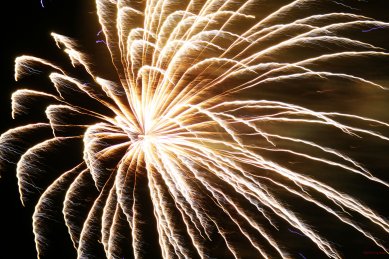 Thank you to our 4th of July Fireworks Sponsors
Grand Finale Sponsors
Large Rocket Sponsors
Dysart's Great Harbor Marina
Thurston's Lobster Pound
Skip's Automotive Services
Beal's Lobster Pier
Sips & Sawyer's Specialties
Cherry Bomb Sponsors
Acadia Cottages
Hutchins Cottages
Richard Bradford Builder, Inc.
Smuggler's Den Campground
Milagro Coffee & Espresso
McEachern & Hutchins, Inc.
Eastern Maine Recycling, Inc.
Cafe Drydock & Inn
Sawyer's Market
Carroll Drug Store
Ocean House Boat Storage
L.S. Robinson Insurance Co.
Bass Harbor Boat House
Stephen Stanley Electrical Contractor, Inc.
Christopher Smith Galleries
G. F. Johnston & Associates
Mt. Desert Campground
Sparkler Sponsors
Westside Florist
Downeast Diesel & Marine
Penury Hall
Milk & Honey Ktichen
The Lodge-ings
Terry Tank Service LLC
Dragonflys Cottage

Cherry Bomb Sponsors
Meg & Larry Eaton
Joe & Lori Morneault
Ann Waldron
Darrell & Jacqueline Storholt
Gloria Butler
Peter T. Benson III & Eric S Benson
Dave & Carolyn Parks
Binki & Chris Orthwein
Barbara & Mark Campbell
Mazzie & Charlie Gogolak
Ron Scott
John & Jocelyn Hayes
Laura Smallidge
Richard & Barbara Dickson
Janneke S. Neilson
John Treanor
Deborah Graham & William Allen
Winthrop Short
Bob & Tina Hinckley
Stuart & Jean Marie Woods
Betsey Holtzmann & Abe Noyes
Roscoe Ingalls
Barbara J. Trimble
Sparkler Sponsors
Joseph Snider
Harold & Marcia Beal
Larry & Debra Alley
Esther Cavagnaro
David & Anne Benz
Lynne Birlem
Ruth Jellison
Don & Rae Cousins
Rob Putman & Janet Myers
Nancy Jones
Carol Grant
Karen & Brian Kupiec
John & Becky Burnham
Jay & Candy Emlen
Dorothea Mead
Deb & Rick Smith
Ann Caswell
Anonymous
Noelle & Anthony Ellis
Ann & Greg Benz
Christine & Edward O'Leary
Nancy Hamblen
Judi & David Wilson
Lydia Goetze
Roger Rand
Tim & Jean Taylor
Michael & Susan Higgins
Pam & Doug Diehl
Sydney R. Rockefeller
L. Aronson
Brenda Fletcher
Dave & Moira Larson
Dianne Lytle
Howard Monroe Jr.
Linda Hayward & Steve Weinreich
Tracey Aberman
Suzanne & Pete Madeira
Mary S. Clement
Susan Covino Buell
Eugene Walls
Linda Robertson
Steve & Nancy Homer
Barbara Logue
Art & Lee Worster
Charles Lerner
Judith & Bruce Connery
Mary-Anna Fox
Cap Weinberger
Bette & Tucker Spurling
Anne Heisey
Donald Robinson
William C. Reiff
Ken & Esther Revis-Wagner
Patty Pinkham & Larry Albee
Al & Kathe Simons
Andy Cline
Will Ratcliff
Don Whalen
Don Chambers
Jake Jacobson & Liz Lavrack
Ann Eagan
Richard & Leslie Saltsman
Richard Cohen
Constance Clark
Mr. & Mrs. Jeff Oxman
Mike & Jean Forbes
Emily Prud'homme
Ariane Wellin
James & Susan Buck
M McCormick-Hassel
William R. Macintosh

---
The Quietside of Acadia
Mountains rising from the ocean, forests stretching to granite cliffs, lakes nestled in glacial valleys, crashing surf on a rocky shoreline. It is little wonder that nearly three million people come each year to Mt Desert Island (often just called "MDI") to enjoy Acadia National Park. So, how can an island that hosts millions of people have a quiet side?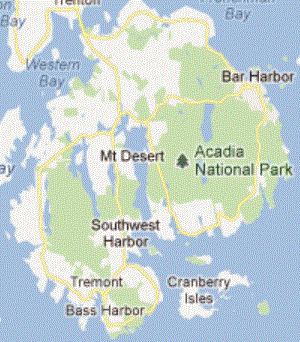 MDI is roughly circular with a fjord, Somes Sound, through its center that nearly cuts it in two. Acadia covers just over half of MDI, about a third of the park is west of the Sound.
Most tourists to the island head to Bar Harbor on the northeast coast, which is home to several large hotels and is a popular port for cruise ships. Tremont and Southwest Harbor are the principal towns on the west side of MDI. First settled by fishermen, the towns retain their maritime heritage boasting healthy fishing fleets and myriad boat yards.
Although less traveled than the east side, the Quietside of Acadia offers plenty of services for visitors, as this website shows. We invite you to browse the site to learn about Acadia National Park and our community. Or better still, come for a visit and enjoy a classic Maine island vacation.