Visitor Center is open Daily 9AM to 5PM EST. Weekly Individual & Vehicle Park Passes and ANP Annual Passes are available during office hours.
Southwest Harbor Library Presents: Impressions of Acadia - Hooked Rug Art Show


---

18th Annual Acadia Birding Festival


---

Sips Presents: Wine Dinner with St. Innocent


---

Smuggler's Den 6th Annual Military Appreciation Weekend


---

Seal Cove Auto Museum June Demonstration Day


Quilt -N- Fabric& Island Quilters Quilt Show Dedicated to Acadia National Park


---

The Village Green Arts Association Presents: MDI Artists and Liz Rey Butler


---

The Jump Off: An Opening Night Concert Party at The Barn Arts Collective


---

Wendell Gilley Museums' Spring Open House and Carving Show


---

Island Arts Association: 4th of July Fair


$3.4M grant to boost research into inherited diseases


---

MDI Bio Lab awarded neuropathy grant


---

Parking plan inches ahead


---

COA graduation set


---

Veteran boat has new ferry route


Neighbor4Neighbor Fund Receives Anonymous Donation, Seeks Applicants


---

Welcome to new Chamber Member Maine Seacoast Mission


---

MDI Hospital and Healthy Acadia Community Health Needs Assessment of MDI Region Offers Guidance for Future


---

Chamber to Host Candidates' Night in Southwest Harbor


---

Seal Cove Auto Museum's Exhibit Opening


Reflecting on the history of Acadia National Park for its Centennial


---

The Acadia National Park Centennial Strikes a Chord or an Entire Song


---

The Many Carols of Acadia


---

April Brings Adventures in Arts, History, and More during the Acadia National Park Centennial Celebration


---

Cool Events and Hot Exhibits on Tap in March for the Acadia National Park Centennial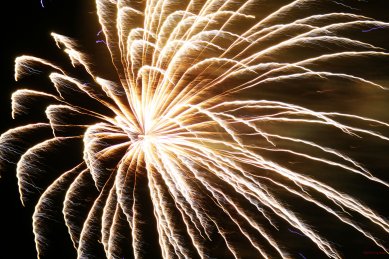 Thank you for making the July 4th fireworks possible
Individuals
Judith P. & David C. Wilson
Ward MacKenzie
Brenda Fletcher
Muriel Trask Davisson
Barbara & Mark Campbell
Peter & Suzanne Madeira
Ruth K. Jellsion
H. Monroe
Joseph L. Snider
Candace DaCosta
Susie & Mike Higgins
Roger & Libby Pomroy
Don & Rae Cousins
Pat & Carol Jackson
Lydia Goetze
Barbara Fleming
Mark & Peggy Smith
Serafina Krag
Thomas H. Newman
Jake Jacobson & Liz Laverack
Al & Kathe Simons
Dorothea Mead
Lynne Birlem
Dave & Carolyn Parks
Michael Rindler
Anthony J. Krysak
Susan Clarke
Helene Tuchman
Rob Putman & Janet Myers
Bob & Robin Sattler
Susan Newman
Don Chambers
Jane Adams

Businesses
Large Rocket
Thurston's Lobster Pound
Cherry Bomb
Acadia Cottages
Hutchins Cottages
First National Bank
E.M.R. Inc.
Penury Hall Bed & Breakfast
Clark Point Gallery
Kingsleigh Inn
Ocean House Boat Storage
Dead River Company
Smuggler's Den Campground
G. F. Johnston & Associates
The Lodge-ings
Carroll Drug Store
Newman Marine Brokerage
Westside Florist
Sawyer's Market

---
The Quietside of Acadia
Mountains rising from the ocean, forests stretching to granite cliffs, lakes nestled in glacial valleys, crashing surf on a rocky shoreline. It is little wonder that nearly three million people come each year to Mt Desert Island (often just called "MDI") to enjoy Acadia National Park. So, how can an island that hosts millions of people have a quiet side?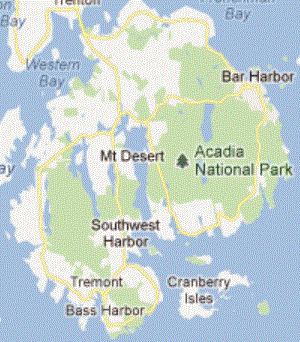 MDI is roughly circular with a fjord, Somes Sound, through its center that nearly cuts it in two. Acadia covers just over half of MDI, about a third of the park is west of the Sound.
Most tourists to the island head to Bar Harbor on the northeast coast, which is home to several large hotels and is a popular port for cruise ships. Tremont and Southwest Harbor are the principal towns on the west side of MDI. First settled by fishermen, the towns retain their maritime heritage boasting healthy fishing fleets and myriad boat yards.
Although less traveled than the east side, the Quietside of Acadia offers plenty of services for visitors, as this website shows. We invite you to browse the site to learn about Acadia National Park and our community. Or better still, come for a visit and enjoy a classic Maine island vacation.