Visitor Center is open Daily 9AM to 5PM EST. Weekly Individual & Vehicle Park Passes and ANP Annual Passes are available during office hours.
---

Maine Seacoast Mission: Centennial Tours


---

A Climate To Thrive - Summer Event


---

Claremont Hotel's Annual Croquet Classic


---

Somes Sound Windjammer Parade


---

Harbor House Presents: Lobsters on the Sound


Acadia Repertory Theatre Presents: The Compleat Works of William Shakespere (abridged) (revised)


---

Acadia Repertory Theatre Presents:The Princess and the Pauper


---

Coda Presents: Mes Amis Duo


---

The Barn Arts Collective Presents: Love: The Madness of the Gods (R)


---

Coastal Fine Arts Alliance of Maine's Annual Gallery on the Green


Epp talks 'giants'


---

Images this week


---

Friendship victory


---

Parking demo derby reported


---

Geologist to talk earthquakes at Jesup


The Wendell Gilley Museum: Join us for A Flight of Swallows


---

4th Annual Harbor House Tennis Classic


---

Welcome to new Chamber Member, Dysart's Great Harbor Marina!


---

Harbor House Chosen as the Beneficiary of an Art Donation


---

Welcome to new Chamber member Maine Coast Engineering!


Acadia Centennial Section at www.mdislander.com


---

Acadia: A gift to the people, by the people


---

How growing tourism could change Acadia over the next 100 years


---

Friends of Acadia Launches $25 Million Campaign To Address Acadia National Park's "Most Urgent Challenges"


---

New books, new exhibit help put Acadia's 100th anniversary in perspective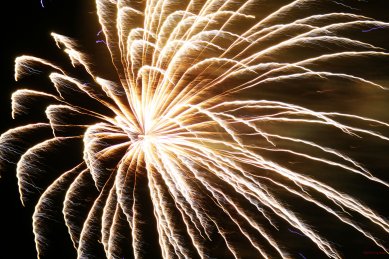 Thank you for making the July 4th fireworks possible
Individuals
Judith P. & David C. Wilson
Ward MacKenzie
Brenda Fletcher
Muriel Trask Davisson
Barbara & Mark Campbell
Peter & Suzanne Madeira
Ruth K. Jellsion
H. Monroe
Joseph L. Snider
Candace DaCosta
Susie & Mike Higgins
Roger & Libby Pomroy
Don & Rae Cousins
Pat & Carol Jackson
Lydia Goetze
Barbara Fleming
Mark & Peggy Smith
Serafina Krag
Thomas H. Newman
Jake Jacobson & Liz Laverack
Al & Kathe Simons
Dorothea Mead
Lynne Birlem
Dave & Carolyn Parks
Michael Rindler
Anthony J. Krysak
Susan Clarke
Helene Tuchman
Rob Putman & Janet Myers
Bob & Robin Sattler
Susan Newman
Don Chambers
Jane Adams
Julia Cheston
Greg & Ann Benz
Betsy Holtzman & Abe Moses
Jack Gibbons
Tanny Clark
Linda Hayward & Steve Weinreich
Ann Caswell
Tucker & Bette Spurling
Steve & Nancy Homer
Larry & Meg Eaton
Clarke & Kathy Baxter
Andy Cline
David Gallitano & Marsha Gill
Lorraine Aronson
Dave & Anne Benson
Richard & Barbara Dickson
Larry & Debra Alley
Julie & Jeff Reed
Sydney Roberts Rockefeller
John R. Potter
Georgia Tuttle
Patty Pinkham & Larry Albee
Stan & Binnie MacDonald
Charlie & Mazzie Gogolak
Christiaan & Cody van Heerden
Mary Clement
Laura Smallidge
Ann S. Waldron
Charles V. Stanhope
Curtis & Sophie Glovier
Jeff Oxman
Avis A. Bradford
John & Liz Angelbeck
Judy & Bruce Connery
Richard & Victoria Bergman

Businesses
Grand Finale
Dysart's Great Harbor Marina
Large Rocket
Acadia Fuel
Thurston's Lobster Pound
Skip's Automotive
Beal's Lobster Pier
L.S. Robinson Insurance
Cherry Bomb
Acadia Cottages
Hutchins Cottages
First National Bank
E.M.R. Inc.
Penury Hall Bed & Breakfast
Clark Point Gallery
Kingsleigh Inn
Ocean House Boat Storage
Dead River Company
Smuggler's Den Campground
G. F. Johnston & Associates
The Lodge-ings
Carroll Drug Store
Newman Marine Brokerage
Westside Florist
Sawyer's Market
Mount Desert Campground
Sips Restaurant
Cafe Drydock & Inn
Hinkley Crewed Charter
Moorings Inn Waterfront & Cottages

---
The Quietside of Acadia
Mountains rising from the ocean, forests stretching to granite cliffs, lakes nestled in glacial valleys, crashing surf on a rocky shoreline. It is little wonder that nearly three million people come each year to Mt Desert Island (often just called "MDI") to enjoy Acadia National Park. So, how can an island that hosts millions of people have a quiet side?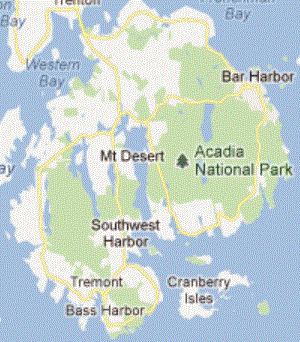 MDI is roughly circular with a fjord, Somes Sound, through its center that nearly cuts it in two. Acadia covers just over half of MDI, about a third of the park is west of the Sound.
Most tourists to the island head to Bar Harbor on the northeast coast, which is home to several large hotels and is a popular port for cruise ships. Tremont and Southwest Harbor are the principal towns on the west side of MDI. First settled by fishermen, the towns retain their maritime heritage boasting healthy fishing fleets and myriad boat yards.
Although less traveled than the east side, the Quietside of Acadia offers plenty of services for visitors, as this website shows. We invite you to browse the site to learn about Acadia National Park and our community. Or better still, come for a visit and enjoy a classic Maine island vacation.